REAL ESTATE

JOURNALS,
MEDIA & MORE

WEBCAMS

HUNTING/FORESTRY

WEB POLL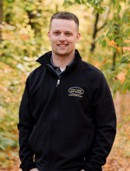 #1 Selling Agent in the Upper Peninsula
Hi, I'm Josh Stein and I welcome you to my website. Please take your time and check out the many interesting features on this site. Since 2012, I've closed more units than any other real estate agent in the Upper Peninsula of Michigan! My main coverage area consists of Keweenaw, Houghton, Baraga, and Ontonagon counties. I own the Houghton Branch of Northern Michigan Land Brokers, where we are very effective at selling land and homes all over the Western Upper Peninsula. I obtained my Bachelor's Degree from Michigan Tech in Forestry, and also own Northwoods Forest Management where I manage forests for private landowners.
With my combined knowledge of our natural resources, extensive sales training, and an aggressive work ethic, I have enjoyed a rewarding career so far in my 16 years in the real estate business. Whether you are looking to buy or sell a home, waterfront, vacant land, or some fantastic upper peninsula hunting and fishing property, call me for a refreshing new experience in real estate.
Josh's Live Webcam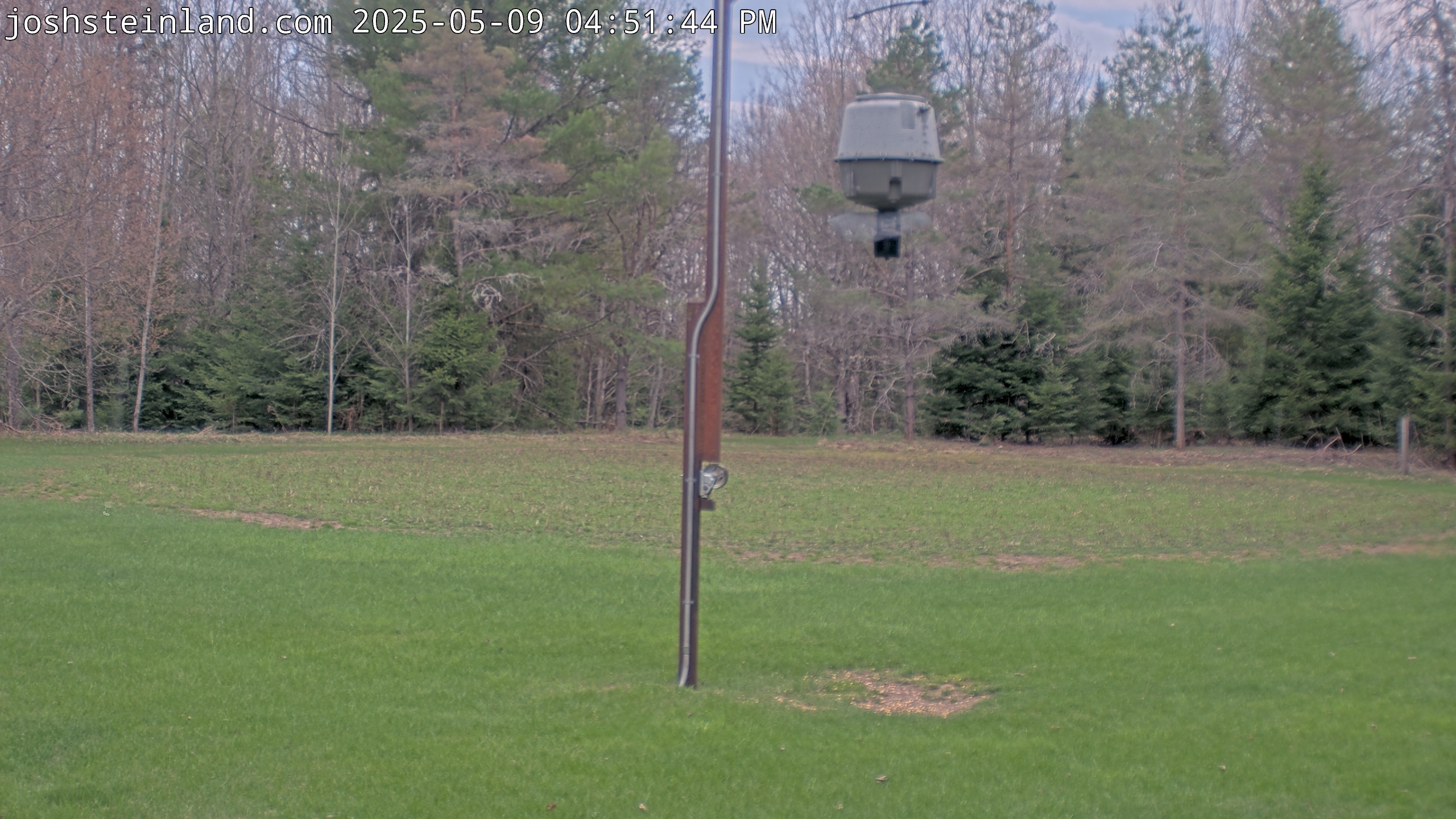 Click Here To View Live Stream

Picture of the Day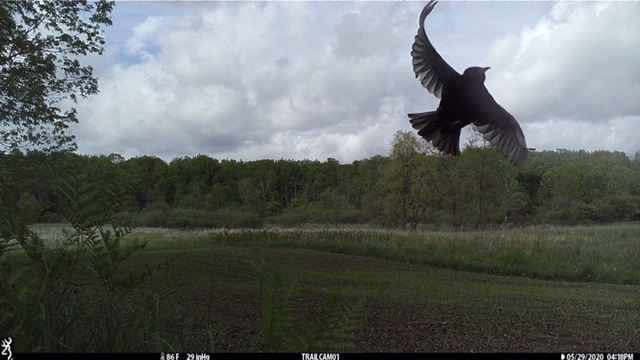 June 3, 2020
Michael Warner's trail cam captured this neat image 5/29/20!
Have a nice photo to share? Send it to joshsteinland@gmail.com
Josh's Journal

Tuesday
June 2, 2020

Warm and sunny! Days and times like these make me feel so fortunate to live in a great place like the Upper Peninsula. Friendly people, clean air and a beautiful setting. CLICK HERE to see a beautiful home that I listed this morning just outside of Houghton! Get out and enjoy the sunshine!

June!
June 1, 2020

Had a weekend full of showings. Ended up getting deals accepted on a house in Allouez, as well as place in Ripley. CLICK HERE to see a great new waterfront place on Keweenaw Bay! Very well kept place with some great income potential as a VRBO if you like. June is here!

Thursday
May 28, 2020

Busy day today! I had showings on some houses outside of Houghton/Hancock, and am writing an offer on one right now. Got a deal accepted on our Larson Road acreage near Bruce Crossing today. CLICK HERE to see a great commercial building in Chassell that is now available. Also, CLICK HERE to see a nice little house in Keweenaw County that is very affordable! Off to show some land yet tonight. Sunshine should be back tomorrow!

Wednesday
May 27, 2020

Phones keep ringing in the world of real estate. Got a couple offers today. Got one accepted on some acreage in Pointe Abbaye, and now I'm off to list a house in Allouez. Summer is coming!

Tuesday
May 26, 2020

I hope you all had a good Memorial Day weekend! I've been running pretty hard trying to keep up with all of the current real estate action. Got some deals together over the weekend on both land and homes. CLICK HERE to see a nice place on 120 acres near Nisula! Hope you have a great week!

CLICK HERE FOR MORE JOURNAL ENTRIES
Listings
Toivola
$ 99,500

Pelkie
$ 159,900

Baraga
$ 49,900

Lake Linden
$ 25,000