WEB POLL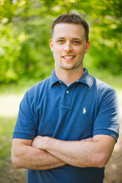 Hi, I'm Josh Stein and I welcome you to my website. Please take your time and check out the many interesting features on this site. Since 2012, I've closed more units than any other real estate agent in the Upper Peninsula of Michigan! My main coverage area consists of Keweenaw, Houghton, Baraga, and Ontonagon counties. I own the Houghton Branch of Northern Michigan Land Brokers, where we are very effective at selling land and homes all over the Western Upper Peninsula. I obtained my Bachelor's Degree from Michigan Tech in Forestry, and also own Northwoods Forest Management where I manage forests for private landowners.
With my combined knowledge of our natural resources, extensive sales training, and an aggressive work ethic, I have enjoyed a rewarding career so far in my 12 years in the real estate business. Whether you are looking to buy or sell a home, waterfront, vacant land, or some fantastic upper peninsula hunting and fishing property, call me for a refreshing new experience in real estate.
Josh's Live Webcam

Click Here To View Live Stream
Picture of the Day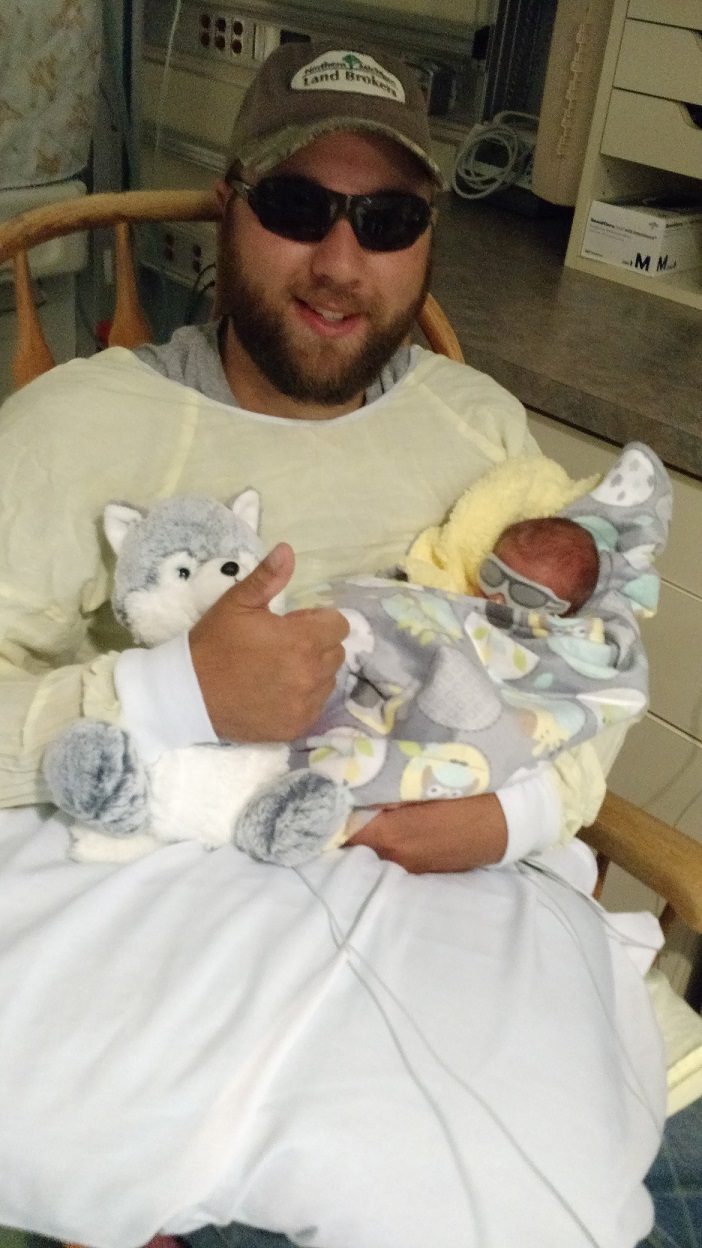 July 29, 2016
Congrats to Ben and Liz Miller on the birth of their first child, Brecken Miller!
Have a nice photo to share? Send it to joshsteinland@gmail.com
Josh's Journal

Thursday
July 28, 2016

Our Grosse Pointe Shores deal did come together today, so that was good news. CLICK HERE to see an extra large piece of waterfront with a cottage on Keweenaw Bay that I listed today. I'll have more pics of it soon. I was excited today when I checked one of my trail cameras, there is a really nice 10 pointer hanging out at one of my spots! Speaking of hunting, for those of you interested, you can watch one of my hunts on Sportsman Channel on Friday 7/29 at 9:30 pm. The show is called Hardcore Pursuit. Have a good day!

Wednesday
July 27, 2016

Today was a very good day. We got a deal accepted on our waterfront home out on Sunset Place, a deal accepted on our commercial building on Quincy Street in Hancock, and should have a deal together on my waterfront home on N. Grosse Pointe shores. Now that all of that is handled, it is time to head out and show my beautiful listing on Whitetail Drive near Lake Linden. Can you believe that July is almost over already?

Tuesday
July 26, 2016

This morning I buzzed up to Calumet to write an offer on a commercial building. Plenty of office work today, Jan wrapped up a closing on a house on Union Street in Calumet. I got some e-mails from some of you that liked that time lapse video posted the other day, I'm glad you enjoyed it. Time to go show a home in Lake Linden now. I hope that your week is going smoothly!

Monday
July 25, 2016

A nice warm U.P. summer day! Today I got a deal accepted on a nice lot on Rice Lake. We also received an offer on our beautiful Sunset Place home, so hopefully that comes together. Also, CLICK HERE to see a BEAUTIFUL home on 40 acres that I just listed near Lake Linden. Appointments are filling up fast this week, it is going to be very busy the next several days. There is a new poll question for you to vote on...

Wednesday
July 20, 2016

It is a pretty hot one out there today, at least by 'up north' standards. This morning I did a final walkthrough on a nice home in Houghton that we are closing on this week. Right now I'm getting ready to meet with a buyer to write an offer on a vacant lot on Rice Lake, and then tonight I'll be out towards Lake Linden to list a beautiful home on 40 acres. Did you like yesterday's video? I thought it was pretty neat. Have a good day!

CLICK HERE FOR MORE JOURNAL ENTRIES
Listings
Twin Lakes
$ 59,900

Twin Lakes
$ 57,900

Twin Lakes
$ 117,800

Hancock
$ 59,500