WEB POLL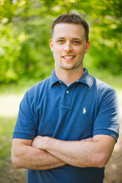 Hi, I'm Josh Stein and I welcome you to my website. Please take your time and check out the many interesting features on this site. Since 2012, I've closed more units than any other real estate agent in the Upper Peninsula of Michigan! My main coverage area consists of Keweenaw, Houghton, Baraga, and Ontonagon counties. I own the Houghton Branch of Northern Michigan Land Brokers, where we are very effective at selling land and homes all over the Western Upper Peninsula. I obtained my Bachelor's Degree from Michigan Tech in Forestry, and also own Northwoods Forest Management where I manage forests for private landowners.
With my combined knowledge of our natural resources, extensive sales training, and an aggressive work ethic, I have enjoyed a rewarding career so far in my 12 years in the real estate business. Whether you are looking to buy or sell a home, waterfront, vacant land, or some fantastic upper peninsula hunting and fishing property, call me for a refreshing new experience in real estate.
Josh's Live Webcam

Click Here To View Live Stream
Picture of the Day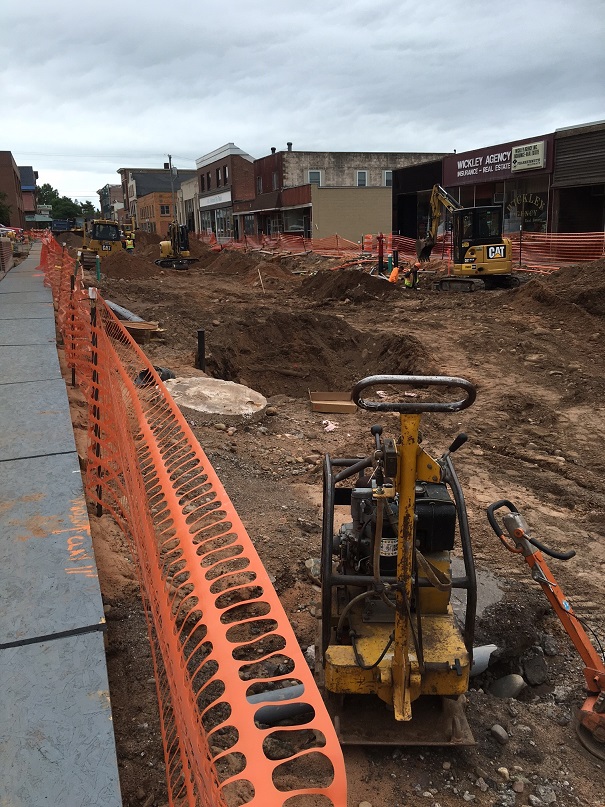 June 30, 2016
Downtown Hancock is tore up!
Have a nice photo to share? Send it to joshsteinland@gmail.com
Josh's Journal

Wednesday
June 29, 2016

Today I listed a couple of waterfront parcels, CLICK HERE to see the one on Rice Lake, and CLICK HERE to see the one on Mud Lake. Right now I'm ready to head down to Baraga County to photograph and put signage on a few different vacant land parcels. Is it really Wednesday already?

Tuesday
June 28, 2016

Beautiful day! This afternoon I listed a couple of waterfront lots in Torch Lake township, and took done a couple of signs off of recently sold places. We also closed on a place down in Baraga county as well. Can you believe that June is almost over? I've got a new poll question for you as well. Have a great day!

Monday
June 27, 2016

I was hoping to go photograph a couple of new listings, but the rainy day cancelled that. Hopefully we'll see some sun tomorrow so we can get good pics then. At least I got all caught up at the office, and now tonight I'm off to Chassell to show a house. I hope that you had a great weekend, we had some crazy storms up here!

Friday
June 24, 2016

Looks like it will be another hot weekend. Today I checked out a property/cabin down in Greenland. Later on we closed on my Hubbell house, so that was great to finally see that one wrap up. I also got a deal officially accepted on 680 acres in Marquette County, so that was really good news. The 2016 MLS brochures are out, so stop by our office at 405 Shelden Ave in Houghton if you'd like one (we also have a brochure box outside of our door available anytime). Have a great weekend!

Thursday
June 23, 2016

Last night I got a deal accepted on my Donken Road listing near Tapiola, so that was great. CLICK HERE to see an AMAZING home on Bete Grise that I listed today. Stunning in every way. Somebody sent me a really interesting video on the original construction of our current Portage Lake Lift Bridge. The video is a little long, but really neat to see how much work went into building it. Off to the Fitz in Eagle River for dinner tonight!

CLICK HERE FOR MORE JOURNAL ENTRIES
Listings
Hancock
$ 39,900

Baraga
$ 49,900

Copper Harbor
$ 79,500

Hancock
$ 49,900